NA 1-888-676-RBRO | UK 0800-088-5378
Effective Knowledge Management
Your business users need the flexibility to perform their work from anywhere at anytime. This demands secure interaction with critical content in an environment that allows users to create, share, collaborate and manage access. Cloud technology is helping organizations with globalization requirements, cost containment, operational agility and infrastructure modernization.
This RBRO webinar series demystifies the preparation, go-live and transition stages of a successful iManage Cloud migration.
Business Process Improvement for iManage Work
Presented: December 9, 2020
Learn how to transform your iManage document management system into a turnkey business process solution.
RBRO partners with World-Tech President Bruce Karlson in an informative presentation discussing effective options to maximize your iManage investment by enabling automated contract management, compliance management, and matter management.

Contract Management
Compliance Management
E Signature Management
Matter Management
And more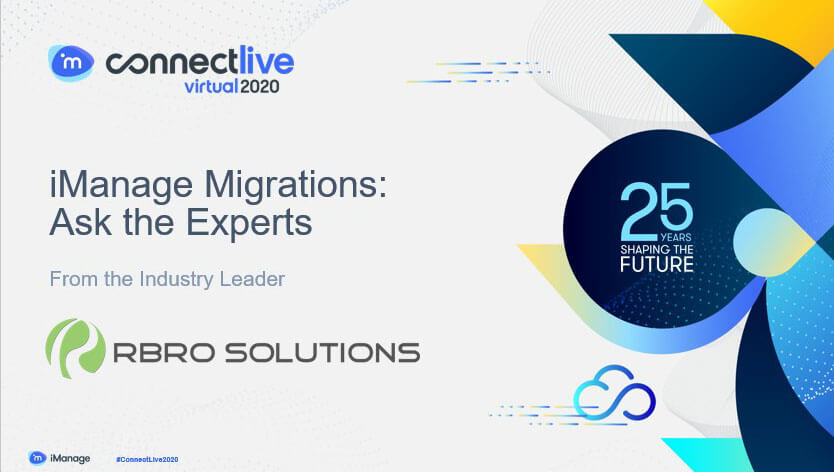 iManage Migration: Ask the Experts
Presented: June 24, 2020
iManage ConnectLive 2020
RBRO CEO, Howard Russell shares some of the key ingredients to a successfully migration in an insightful Ask the Experts session presented at the ConnectLive 2020 Virtual event. Hear how RBRO's strong collaborative approach blends customer internal knowledge and strengths with the expertise RBRO has developed from over 17 years of delivering solutions that work.

Know your data
Error management
Managing expectations
Direct to cloud vs staged on premises migrations
Flexibility and complex processes
And more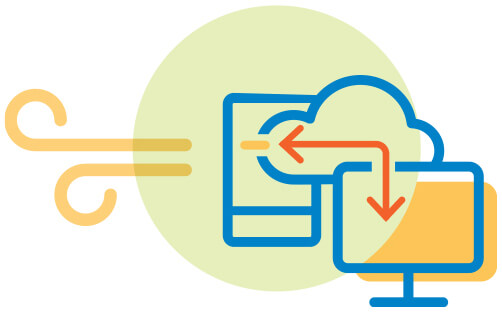 Fastest and Least Disruptive Route to the iManage Cloud
Presented: May 7, 2020
Highlights of the successful initial migration with virtually zero downtime and no end-user issues with the data.
RBRO Solutions and the world's largest law firm have been working together on an extended project to consolidate and migrate Baker McKenzie's 70+ libraries to the iManage Cloud. Hear Brad Ledsinger, Portfolio Manager, Document Management at Baker McKenzie and Howard Russell, CEO at RBRO Solutions discuss how to move from eDOCS to iManage. Request The Recording

Benefits of the cloud; flexibility, operational cost benefits, efficiencies and strategic advantages
The cloud migration process, challenges and solutions
Security concerns
Cloud readiness analysis
Ensuring migration is seamless to end-users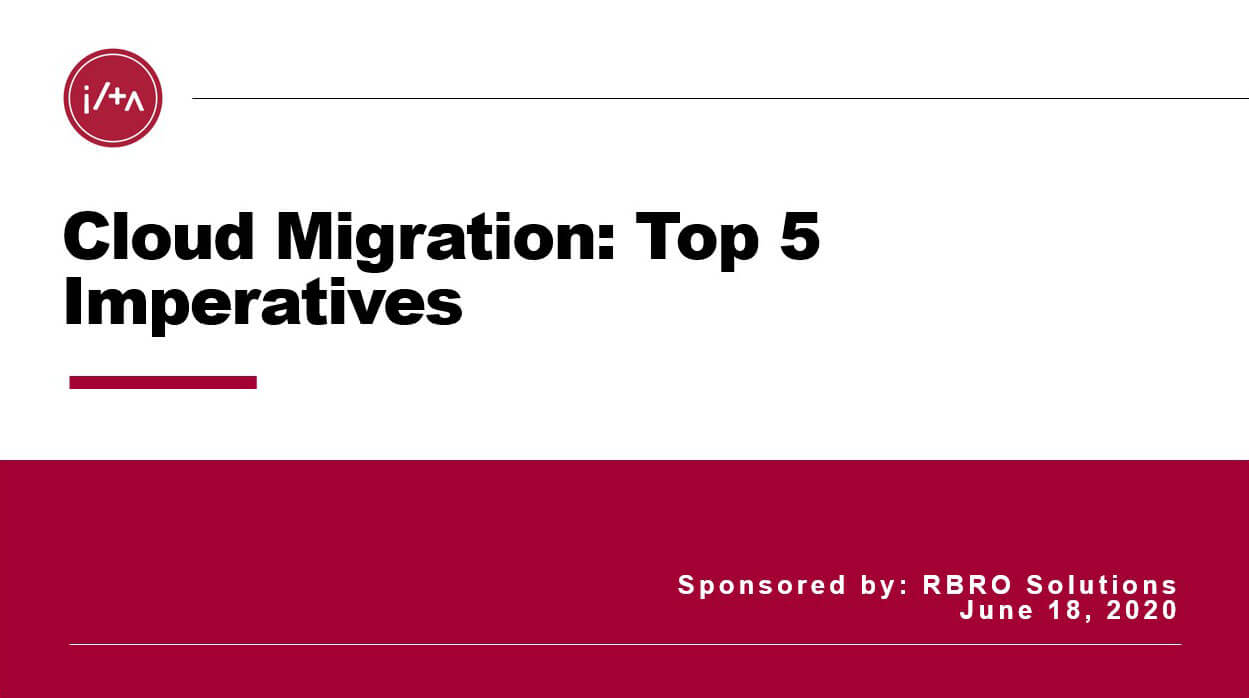 Cloud Migration: Top 5 Imperatives
Presented: June 18, 2020
ILTA Sponsored Webinar
When planning a move to the cloud, it's essential to know your data. A successful migration is the result of careful planning and effective pre-flight checks to uncover potential hazards. Learn how to avoid the pitfalls to achieve an on-time, on-budget cloud migration.

In this webinar, we will demystify the preparation process with actual case studies.

Old libraries equal old problems: pre-flight checks to expose bad data early in the project
Third-party integrations: compatibility that doesn't always translate
Managing expectations
Security model impacts
Custom integration and reporting
Pre-flight checklist
And more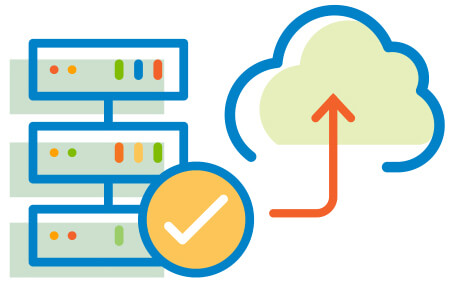 Critical Path to the iManage Cloud
Presented: April 23, 2020

The process to go live on the cloud requires a tailored migration plan and takes into consideration compliance, security and user adoption. This webinar takes you through a move to the cloud and prepares you for the unexpected.

Request The Recording

Demystifying the cloud migration process
Planning an effective roll-out
Benefits of being proactive
Case study
Do it the right way
— The right solution
— Best practices
— Rigorous testing
— On time and on budget